Welcome to Your Dental Community!
Join us at our next in person and live virtual CE and networking events!
Mark your calendar for upcoming live events! Meet the Dental Nachos team and be part of a collaborative and supportive community at our networking events, continuing education events and keep up to date on all of our virtual events and webinars!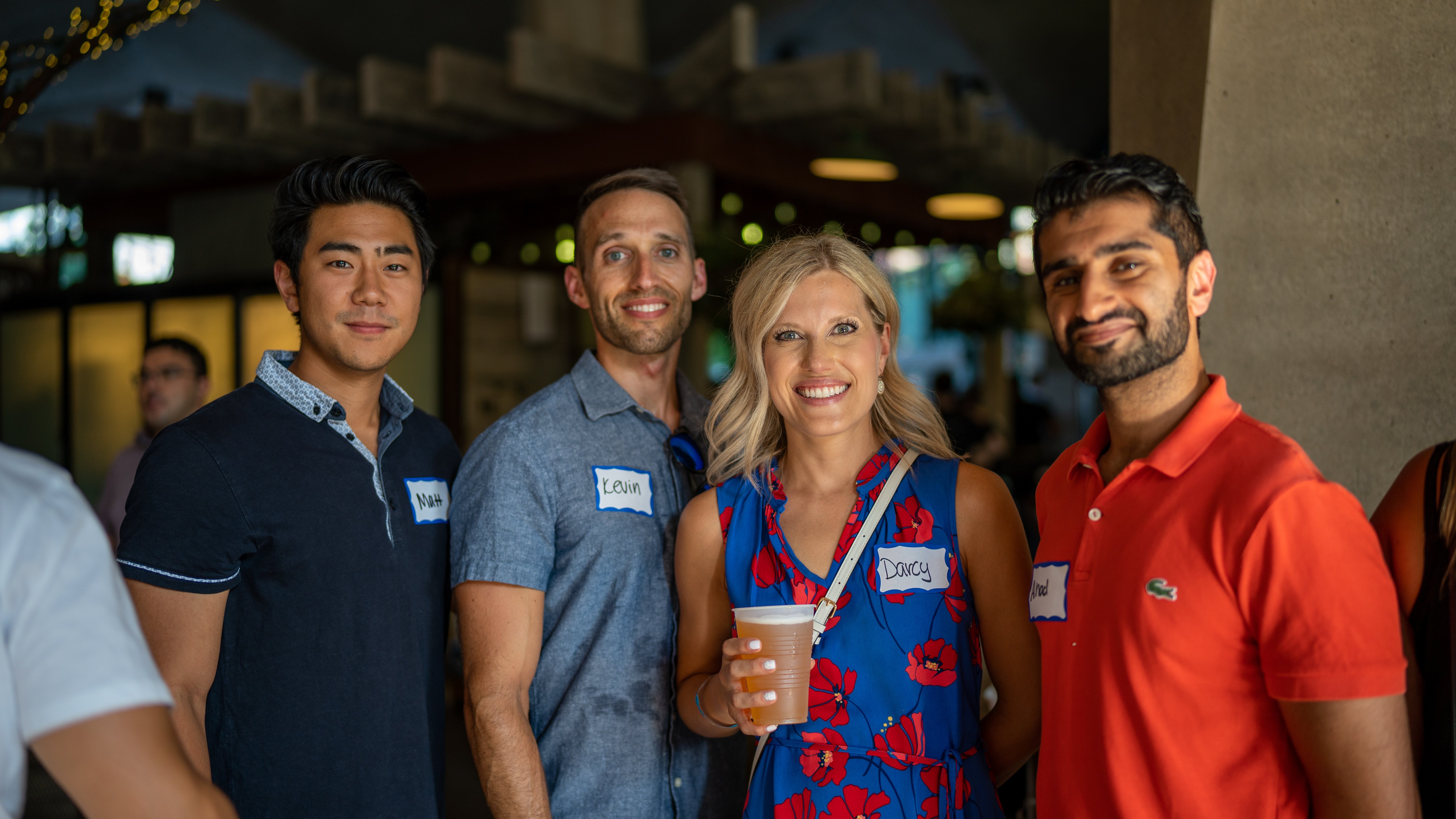 Filtered from 2023-12-10 - Current
December 2023
January 2024
January 19 @ 10:00 AM ET
Embassy Suites Denver Downtown Convention Center: 1420 Stout St, Denver, CO 8020
Hear Dr. Nacho Speak at the Rocky Mountain Dental Conference!
Join Dr. Paul "Nacho" Goodman at the largest gathering of dental professionals in the Rocky Mountain region as he presents three amazing lectures on Finding, Inspiring and Training (FIT) Your Team to Create Maximum Harmony Through Optimal Communication, The Life Changing Impact of Dental Implants and Confusion is the Killer of Case Acceptance! Plus, get access to over 100 courses featuring presentations by more than 55 industry-leading speakers scheduled for the 2024 RMDC event!
January 24 @ 5:30 PM ET
City Tap House Logan Square : 100 N 18th St, Philadelphia, PA 19103
Dentist Job Connect Presents: The First Networking Event of 2024!
Join us to kick off the new year with an awesome networking event for local dentisting humans to make new friends, discover new resources, connect with new job opportunities, and feel less alone.
February 2024
February 8 @ 2:00 PM ET
The Desoto Hotel: 15 E Liberty, Savannah, GA 31401
Hear Dr. Nacho Speak at Savannah Grits!
Join Dr. Paul "Nacho" Goodman and the Dental Nachos Team at this event and earn up to 15 CE Credits over a 2-and-a-half-day unique experience! This amazing group of speakers (including Dr. Nacho himself!) will provide you with precise tools and blueprints necessary for you to learn, grow and build a strong foundation. Ignite your passion as you discover multiple income sources and opportunities within the field of dentistry. Rocket Dental Conferences is an awesome Key Resource & Sponsor of Dental Nachos.
April 2024
April 7 @ 8:00 AM ET
The Warwick Hotel: 220 S 17th St, Philadelphia, PA 19103
Transitions Sunday: The Real Deal on What it Means to Sell Your Practice to a DSO or Keep it and Grow it Yourself!
Discover the secrets of optimizing your dental practice for the next phase of your professional journey! Join us for an enlightening event that will equip you with the necessary skills to thrive in three key stages: (1) Mastering techniques to fuel the growth of your practice, (2) Strategizing for a successful sale to a DSO, and (3) Finding expert assistance in hiring the perfect associate. Don't miss out on this invaluable opportunity to take your dentistry career to new heights!
August 2024
August 8 @ 3:00 PM ET
Philadelphia, PA:
Dental Nachos Presents: Super Dentist Boost Camp 2024
Join Dental Nachos Super Dentist Boost Camp 2024 to learn how to survive, thrive, and not cry inside as a dentisting human! This is an intimate event rooted in relationship building and focused on helping new and future practice owners gain valuable business and practice management skills to apply in building your dream practice. We will have speakers joining us from across the country to help you build confidence and competence in every aspect of the practice ownership journey. In addition to stimulating courses, we will have many opportunities for networking with all of the speakers of this event.