Date: Sunday, April 2nd, 2023 at 2pm EST
Cost: FREE!
Location: Zoom
1 Clinical CE Credit
610 Fixed Prosthodontics

Overview:
This webinar is designed to allow both the beginner and the experienced practitioner to confidently approach more challenging anterior cases. Starting with designing the smile from central incisor back: the length, width and proclination of the teeth and their influence on aesthetics, phonetics, and lip support.
The presentation focuses on transferring information from the patient to the articulator and is then followed by a description of how composite veneers or provisional veneers/crowns are contoured in harmony with the face: a step-by-step simple approach.
Finally, detailing the restorations in terms of shape and shade effects is discussed to produce natural healthy-looking smiles.

This activity has been planned and implemented in accordance with the standards of the Academy of General Dentistry Program Approval for Continuing Education (PACE) through the joint program provider approval of CE Zoom and Rittenhouse Consulting Group, LLC. CE Zoom is approved for awarding FAGD/MAGD credit.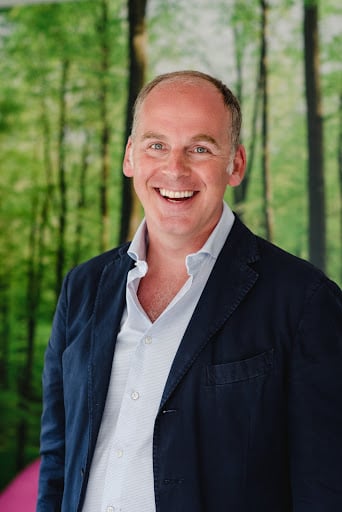 Dr. Jason Smithson
Qualified at the Royal London Hospital in 1995; achieving a number of awards including The Constance Klein Memorial, The Stafford Millar, and The Malcolm Jenkins Scholarships, The American Association of Endodontics Prize and the Overall Award for Clinical Dentistry.
After spending 3 years in oral surgery residency in London and a further year practicing restorative dentistry in London's Harley Street Medical District, he relocated to Cornwall in the extreme southwest of England. Jason practices at Revitalise, Cornwall, UK where his main focus is microscope enhanced adhesive dentistry.
His specific interest is direct composite resin artistry and minimally invasive all ceramic restorations and he has presented to dentists locally, nationally and internationally (USA, Canada, Australia, New Zealand and Europe) on this topic. He is a Post-Graduate Clinical Lecturer in both the Cornwall & Isles of Scilly and Plymouth Foundation Dental Practitioners Schemes.
He has given hands-on programs in the UK, Europe, Asia, Canada and USA on behalf of GC, Ivoclar, Kerr, Hereaus, Optident, Micerium, Carl Zeiss, Global, Velopex and Triodent. He is a UK "Opinion Leader" for Cosmedent (Enlighten Smiles), A European "Key Opinion Leader" for Hereaus-Kulzer and is a member of the European Restorative Advisory Board for GC Europe. Jason is Resident Faculty at The Centre for Esthetic Excellence, Chicago, USA. He is an Accredited International Trainer for Carl Zeiss Dental Academy.
Jason has achieved Diplomat Status in Restorative Dentistry from the Royal College of Surgeons (England).
He is on the Editorial Board of The Russian Journal of Esthetic Dentistry and has published numerous articles on adhesive and aesthetic dentistry in both the UK and abroad. He is joint author of "Vertical Margin Finish Lines In Fixed Prosthodontics"
What Our Community is Saying About
CE on TV
Dr. Jason Smithson is wonderful. The Dental Nachos are wonderful hosts. Courses like this renew my "dental spirit".