Join Dental Nachos Super Dentist Boost Camp to learn how to survive, thrive, and not cry inside as a dentisting human!
This is an intimate event rooted in relationship building and focused on helping new and future practice owners gain valuable business and practice management skills to apply in building your dream practice - perfect for practice owners and new dentists! We will have speakers joining us from across the country to help you build confidence and competence in every aspect of the practice ownership journey. In addition to stimulating courses, we will have many opportunities for networking with all of the speakers of this event.
It is never too early to pay attention to something relating to one of the most important decisions of your dental career. This content is what Dr. Nacho wished he learned earlier in his career!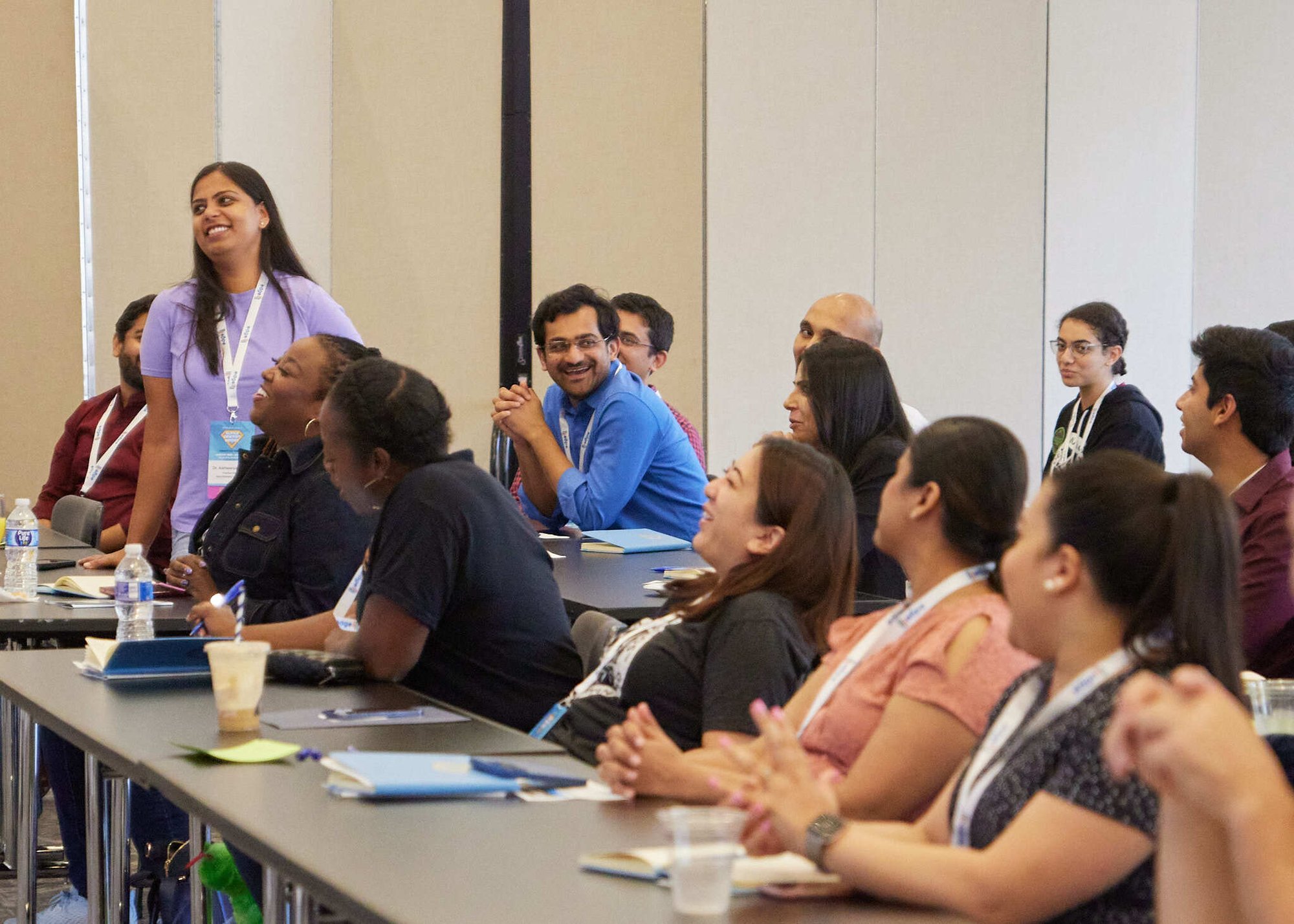 To apply to be one of the handpicked guests of this event, complete the form below.
If you are interested in sponsoring or speaking at this event, scroll to the bottom of this page to learn more.
What dentists are saying about Super Dentist Boost Camp:
I just attended the Super Dentist Boost camp and can't say enough! I went in not knowing what to expect and this weekend just blew my mind! I was surrounded by genuine, authentic and motivated individuals - the attendees and speakers alike! I learnt a lot, ate well and had the best time meeting new friends! If you are a new dentist, or an early career dentist, definitely follow dental nachos for more content! I will definitely be back for more! Muchos gracias ❤️
I have attended at least a dozen events run by Dental Nachos starting back as early as 2017. Each event has been educational, well run, and worthwhile...better yet, they're always priced fairly. I always feel BETTER after leaving an event and am enthusiastic about my profession and my career outlook. Without hesitation, I can say that the Dental Nachos team and specifically Dr. Paul Goodman has made a substantial and positive impact in my career and I am lucky to have found them! I would recommend any dentist, young or old, and especially dental students to soak up as much information as the dental nachos educational courses can provide.
I recently attended a live event by Dental Nachos and I have nothing but praise for them. The educational material was not only current and research-backed, but was presented in a way that was engaging and memorable. The staff were very professional, and the environment was comfortable and conducive to learning. The opportunity to network with other dental professionals was also a major plus. I walked away with a wealth of knowledge and resources that I can directly apply to my dental practice. Highly recommend Dental Nachos for any dental professional looking to stay updated and continue their education.
I thought this was an extremely valuable weekend for me. I was impressed by the depth of the information that was given by each presenter. Normally when each session is only an hour long, the presenters barely scratch the surface, and I always leave courses feeling like I need something mult-hour for it to be worthwhile. That was not the case for Super Boost. I took pearls away from each and every presenter. I am really looking forward to getting to watch their bonus courses with the codes that were provided during the sessions! I have not had a chance to do so yet since I needed a little bit of a CE break! I can only imagine the amount of work that goes into planning a program like this, but I would certainly encourage Dental Nachos to do more events like this in the future!